Regular price
Sale price
$49.00 USD
Unit price
per
Sale
Sold out
✓ Ideal for street photography, lifestyle, and travel photos
✓ Emulates the in-camera looks of the Ricoh GR/GRII/GRIII camera
✓ Includes thirteen Lightroom presets
✓ Includes two bonus modifiers
✓ Includes thirteen video LUTs 

Do you have a Ricoh GR, GRII, or GRIII and wish you could apply the built-in camera effects to your JPEG and RAW photos in Lightroom? Would you like to apply those effects to photos taken with other cameras, even smartphone photos? Now you can with our Ricoh GR Presets!
We've spent countless hours analyzing some of our favorite Ricoh GR effects to make presets that you can use in Lightroom on any photo. As a bonus, we've also included 3 presets that emulate the look of a printed photo. In total, you get 13 presets with 2 modifiers.
The Ricoh GR Presets Bundle Includes:
Black and White (3 Presets)

The Ricoh GR out-of-camera black and white effect is arguably the most pleasing black and white processing. This is often compared to the look of the much more expensive Leica Monochrom. This is suitable for a wide range of photos.
Hi-Contrast (4 Presets)

Grain and Sharpness,
No Grain and Sharpness
Less Contrast
Less Contrast, Less Grain
This high contrast black and white preset gives a dramatic look that's reminiscent of black and white, high ISO film. Images with this preset applied look amazingly analog. Popular with many street photographers when the interplay of light and shadows is the top priority
Positive Film (3 Presets)
The Positive Film effect is incredibly popular and for good reason. This effect has deep and saturated colors, an eye-pleasing color shift, and the look of old slide reversal film. Our Ricoh GR Positive Film preset makes all of your new photos feel nostalgic. With this preset, colors are less technically accurate but can feel accurate emotionally. This effect gives images an instant classic look. If the purpose of your photography is to connect and move someone emotionally, this is the preset for you. Skin tones look alive. Perfect for portraits, lifestyle photos, and family photos.
Printed Photo (3 Presets)

This adds to the look of the positive film look, by lowering the overall brightness of the photo as if it were printed and scanned back in. If you take a look at old photos, the absolute white, is not nearly as bright as today's screens. There's a tendency for photographers to want to maximize dynamic range which leads to extremely bright whites and dark blacks. This is ok for some photos, but not all of them. This does the opposite of that. Sometimes you want the viewer's eyes to relax so they can soak in the photo.

This preset decreases the maximum white level to something more similar to a print. This decreases eye fatigue and encourages longer viewing times. Sometimes, telling a good story is not about maximizing the amount of information you can include, it's about simplifying and removing what isn't important. This preset does that.
The Ricoh GR Presets Bundle Also Includes:

Modifiers (2)

Add Grain, Noise & Sharpening
Remove Grain, Noise & Sharpening
Video LUT's (13)

Would you like to apply these looks to your videos as well? You're in luck. We've made LUT's for each of the presets in this pack.
Instant Download

Your download is immediately available after purchase.
Compatible OS

Works with Mac, PC, and mobile.
Return Policy

All sales are final. We do not offer refunds, exchanges or returns for digital products.

Due to the nature of digital download products, we do not issue returns or refunds once the order is confirmed and the product is sent. By purchasing on our website, you agree to these Terms and Conditions during checkout.

We recommend contacting us for assistance if you experience any issues receiving or downloading our products.
Share
View full details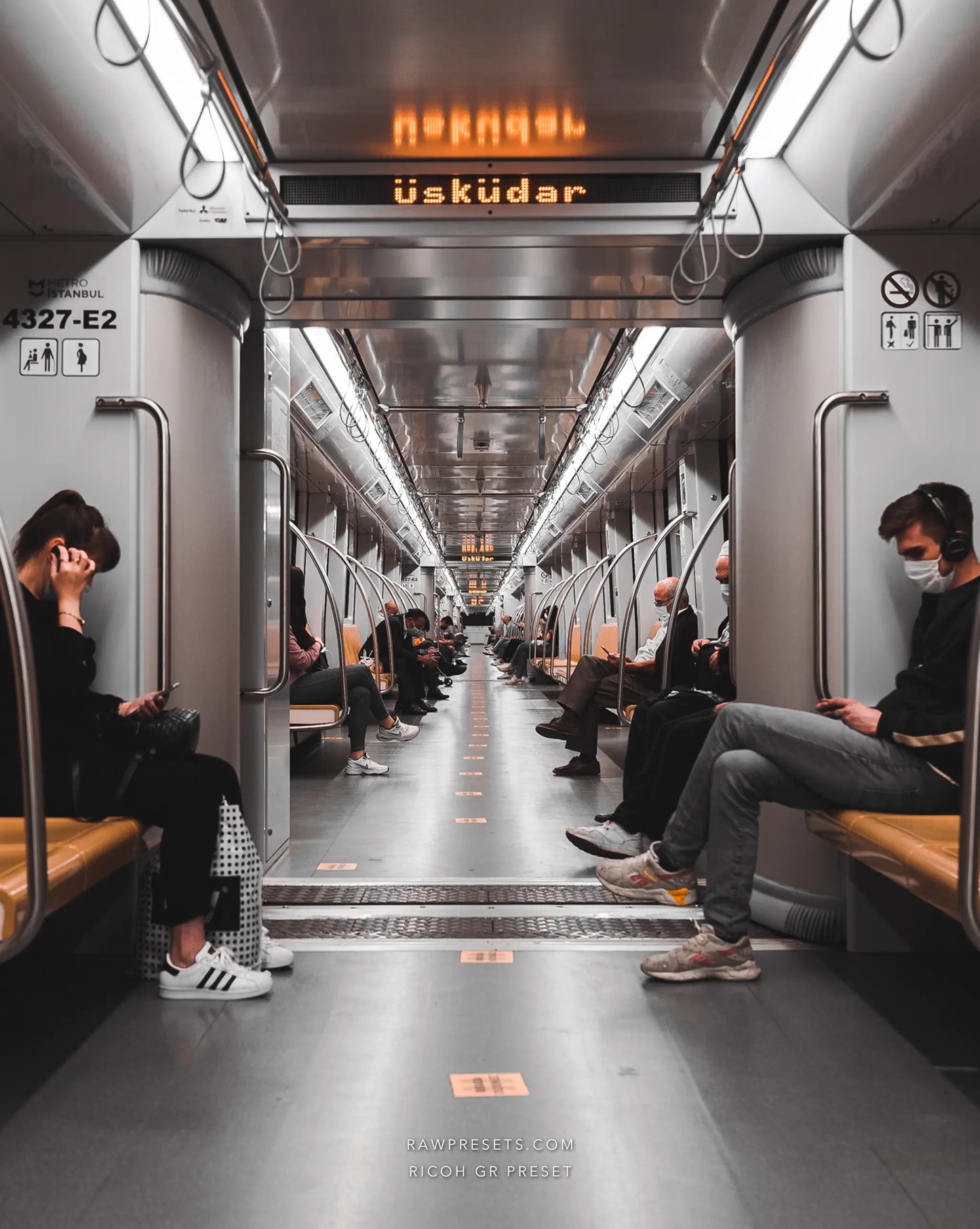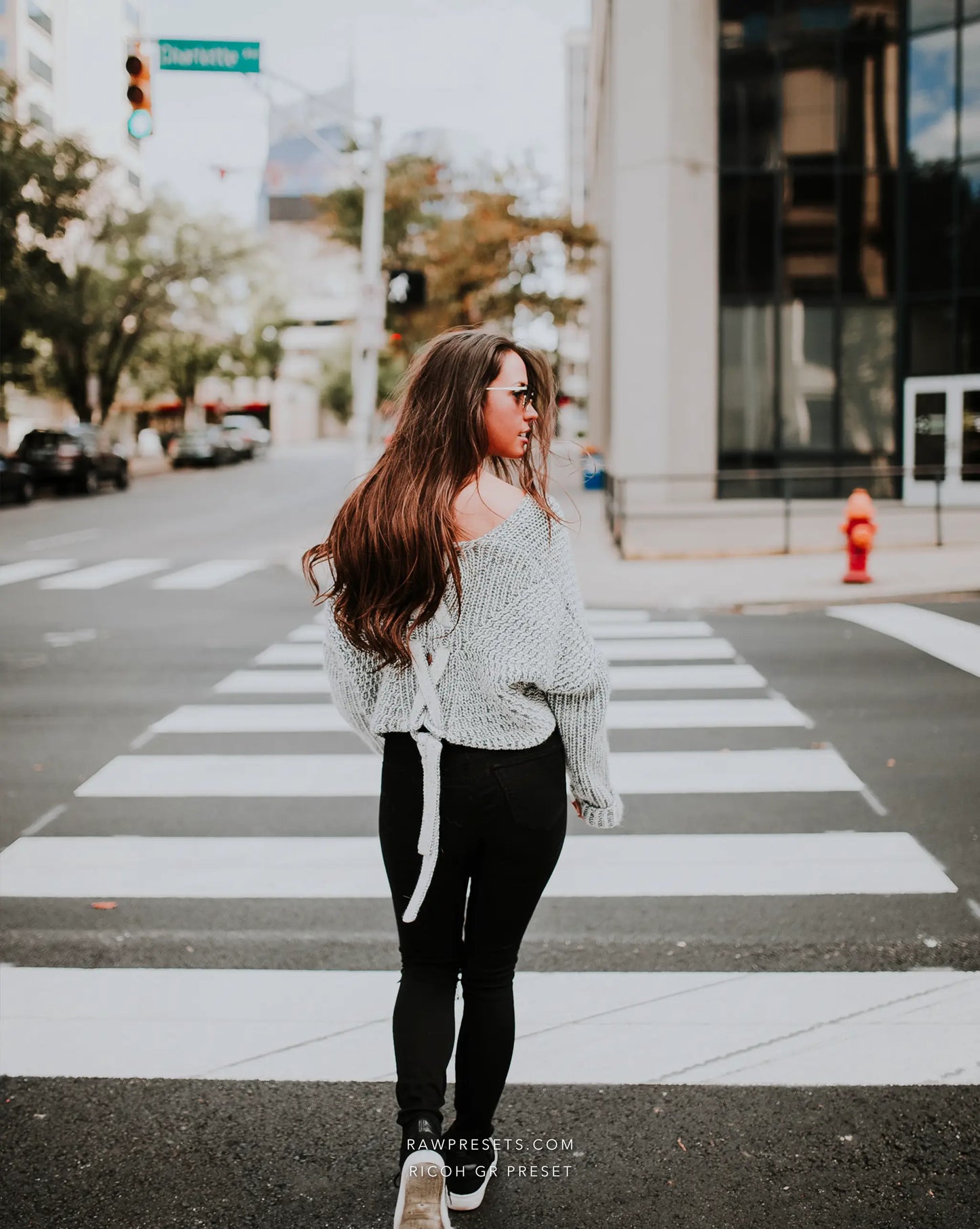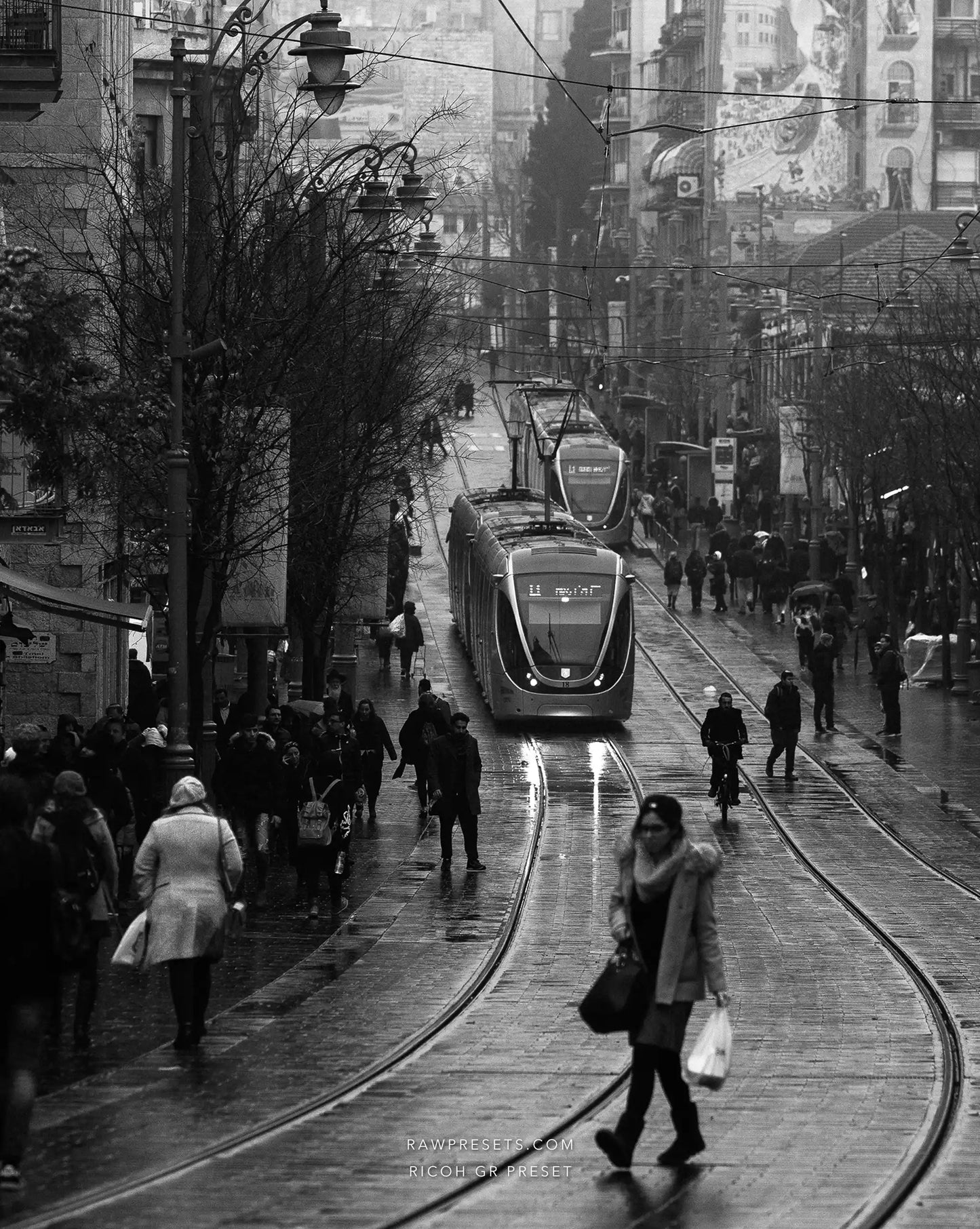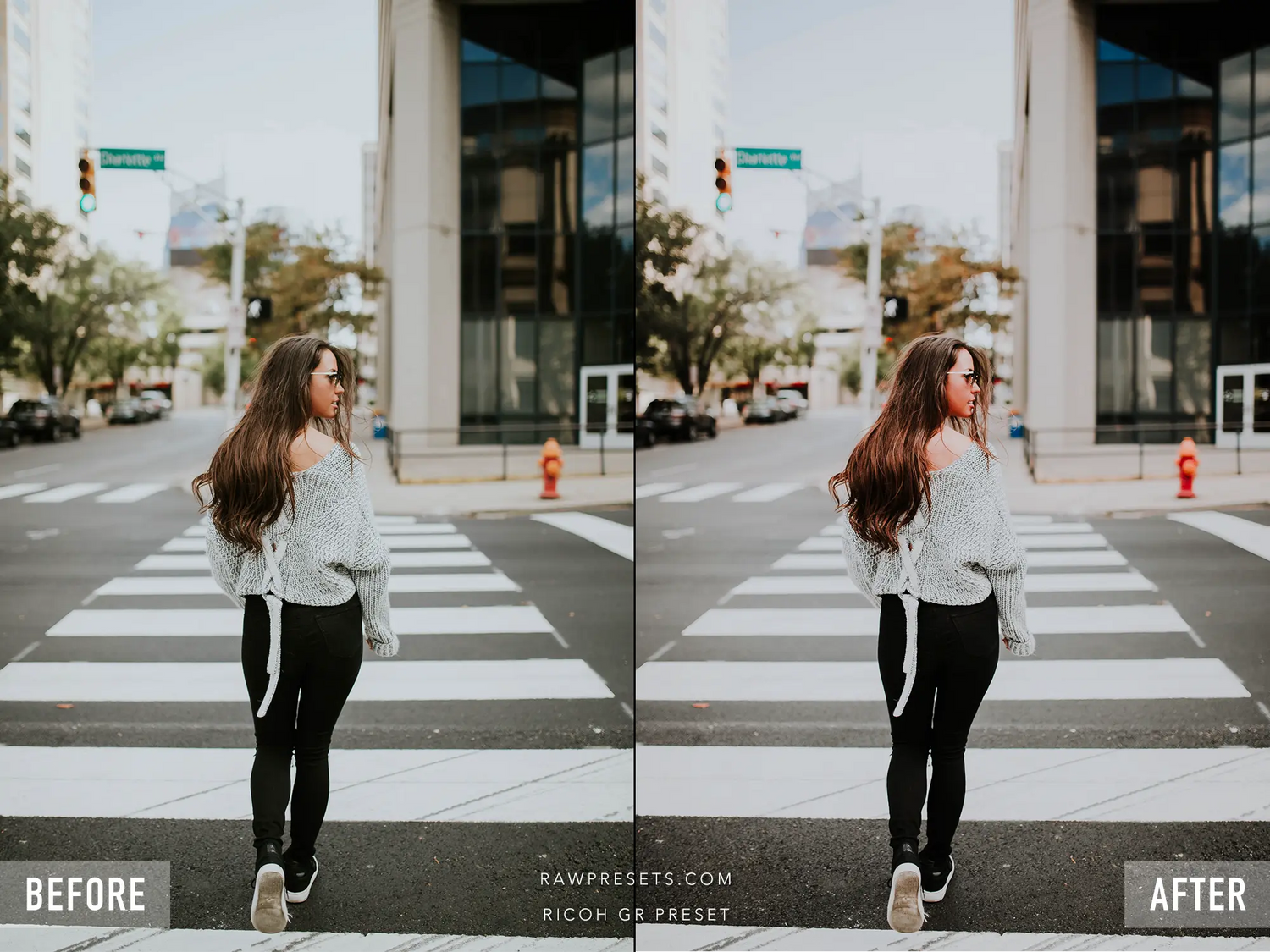 Before and After
Check out an example before and after photo using Ricoh GR Presets Bundle.
Before and After
Another before and after example photo using Ricoh GR Presets Bundle.